Engineering Excellence: Compounding & Filling Vessel with Magnetically-Coupled Turbine Agitator
July 14, 2019
Ross Compounding & Filling Vessels with Magnetic Agitators can be designed for any custom size up to 20,000 liters working volume, suitable for Pharmaceutical and Biotech Applications.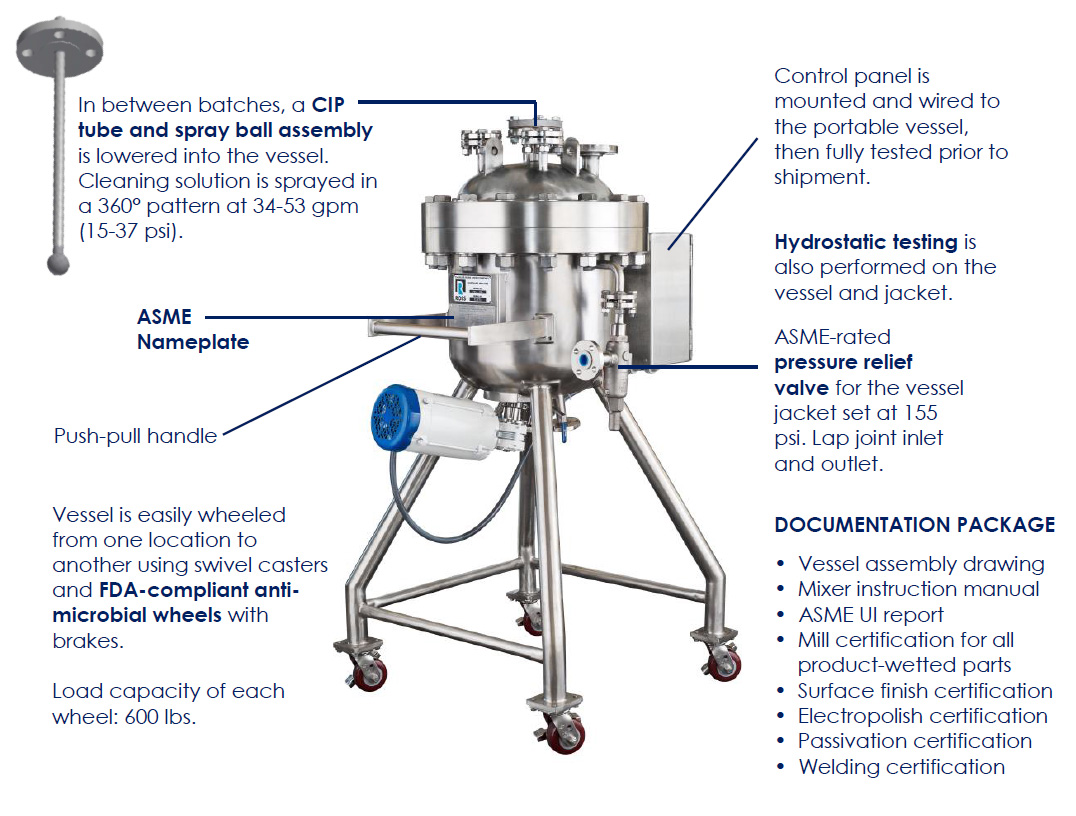 GENERAL FEATURES
Maximum working capacity: 40 liters
Maximum holding capacity: 65 liters
Design pressure and temperature: 375 psi up to full vacuum at 250°F
Agitator is designed to stir a low-viscosity suspension as it is being discharged under pressure of nitrogen. Downstream, the product may be filled into vials, syringes or other containers. Particles that tend to settle out easily are constantly blended to ensure accurate composition all throughout the discharging/filling process.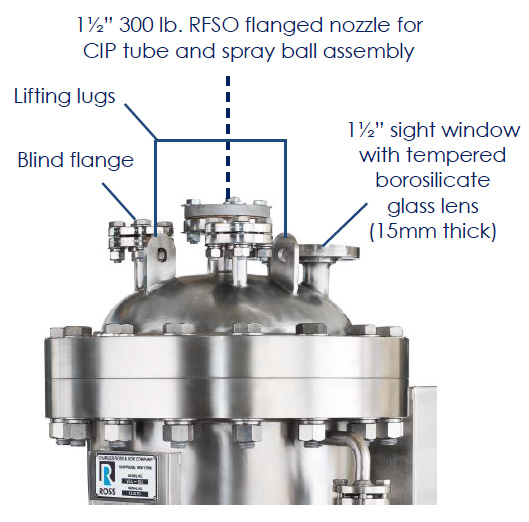 MATERIAL AND FINISH SPECIFICATIONS
Product wetted surfaces are stainless steel type 316L with < 20 RA or 240-grit finish, electropolished and passivated.
Exterior surfaces are stainless steel type 304 polished to 150-grit finish.
VESSEL & MIXER FEATURES
2:1 semi-elliptical bolted top cover, sealed with FDA-compliant Viton O-ring. Cover includes lifting lugs and five (5) various size 300 lb. flanged nozzles.
Vessel jacket is baffled and rated for 150 psi at 250°F. Jacket connections are 1" 150 lb. RFSO.
Vessel and jacket are ASME code stamped and board certified.
Agitator tank pad and temperature probe are welded slightly off center of the vessel bottom.
Magnetically-coupled mixer operates from 0 to 490 rpm, driven by a 0.50 HP explosion-proof motor.
Low shear agitation promotes bulk flow while preserving particle size and integrity.
Aseptic by design, the mixer is optimized for cleaning and sterilization. There are no mechanical seals or stuffing boxes to pose a contamination risk.
2:1 semi-elliptical bottom with high pressure 3/4" full port manually operated ball valve.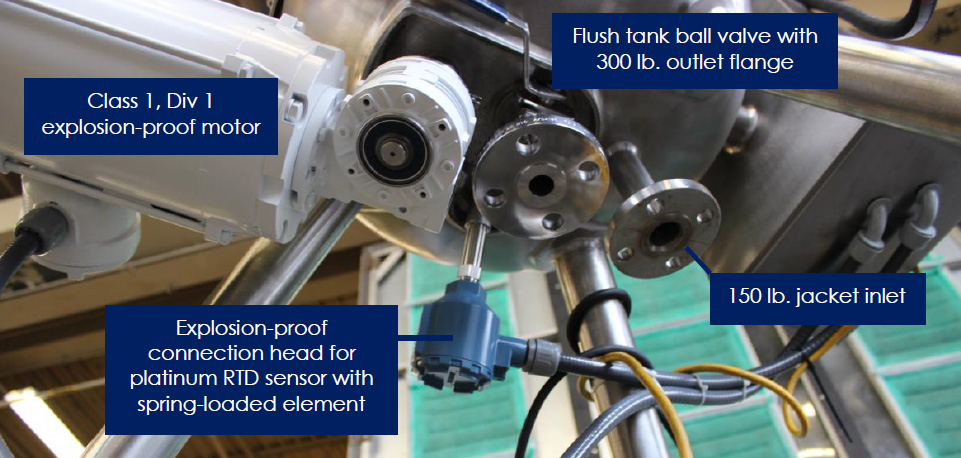 ROSS SYSCON CONTROL PANEL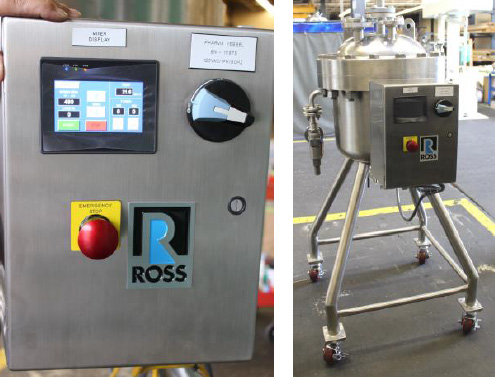 NEMA 4X enclosure
0.50 HP Variable Frequency Drive
4" HMI color touch screen for mixer operation and display of speed, load, time and temperature
Emergency Stop push/pull actuator with red mushroom head
Main fused disconnect switch