ROSS VersaMix increases production and product consistency for pharmaceuticals manufacturer
February 26, 2020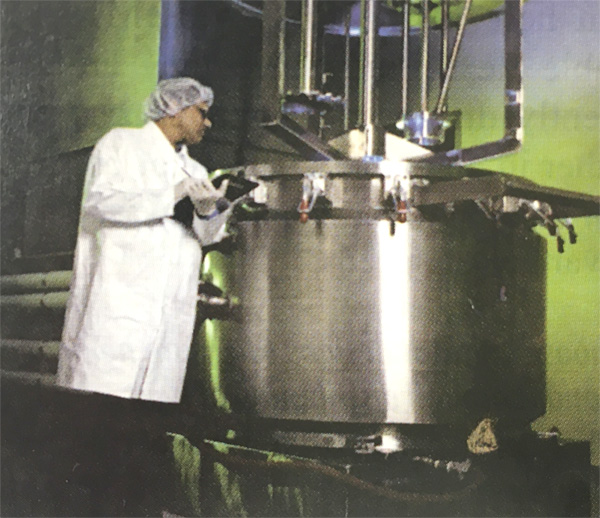 Taro Pharmaceuticals, Inc. manufactures pharmaceutical creams, ointments, lotions, and gels near Toronto, Canada. The company`s business is split between in-house and private label manufacturing. Its product line spans a wide variety of medications for the U.S. and Canadian markets.
Superior quality and consistency distinguish Taro Pharmaceuticals from its competitors, especially in the contract manufacturing market. The company`s strategy for maintaining this lead is to invest and re-invest in its people and its process equipment.
"Quality is something you build into your product," says V.P. of Technology Grand Reynolds. "And the level of quality you achieve depends on the quality of your labor force and the equipment you use. This is why Taro invests so heavily in technology - in training a superb staff and in operating versatile high-performance mixing equipment."
The 1,200-liter VersaMix that Taro uses was designed to handle a variety of products. Campaigns generally include six to seven batches before changeover is necessary. The company relied on jacketed kettles equipped with an anchor and a portable rotor/stator generator. But the setup process was too long for each batch, and the mix cycle itself was inconsistent. Slight changes in the position of the rotor/stator generator produced variations in the vortex within the kettle. Batch-to-batch consistency relied too heavily on the judgement of the operator - and complicated the validation process.
The VersaMix has increased production, improved product consistency, and provided plenty of versatility to handle many different products. Variable frequency drives provide independent speed control for each of the three agitators. A SLIM Solid/Liquid Injection Manifold allows minor ingredients to be added through the vacuum cover and delivered directly into the high shear zone of the rotor/stator Mixer Emulsifier. This system also serves to minimize the risk of operator exposure to hazardous materials, since they can be drawn from packaging into the SLIM manifold.
In Taro Pharmaceuticals` R&D/Product Development Department, this unit works in tandem with a 6-liter VersaMix used mainly for product development and pre-scale-up production. The scale-up process is predictable and efficient.
Source: "Build production and a competitive edge with more versatile mixing equipment", an article flyer reprinted with permission from Pharmaceutical Processing.